Hello, everybody!
I'm here again with a
Top Ten Tuesday
post and this week's topic as you already saw by the title is "Favorite Book Quotes".
I'm not the kind of person who is writing down every quote that I like while reading a book, but I know like 45% of the time where I saw them. My photographic memory is as good as that sometimes, and if I'm lucky there are times where it is even better.
These are some of the quotes that made me think, laugh, feel.

"I'd rather die on an adventure than live standing still."
― V.E. Schwab, A Darker Shade of Magic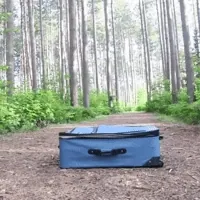 "I'm not going to die," she said. "Not till I've seen it."
"Seen what?"
Her smile widened. "Everything."
― V.E. Schwab, A Darker Shade of Magic

"Do you take anything seriously?"
"Not if I can help it. Makes life so tedious."
― Leigh Bardugo, Siege and Storm
"It's not natural for women to fight."
"It's not natural for someone to be as stupid as he is tall, and yet there you stand."
― Leigh Bardugo, Six of Crows

"What if I'm in charge of my own damn light switch?"
― Jandy Nelson, I'll Give You the Sun
"We have to get used to the idea that no one cares as much as us, because guess what, they don't. Succeed, fail, whatever, no one is going to give you a pat on the back for spending all hours of the day studying, or researching, or giving up everything to write. So we've got to just do it for ourselves."
― Lara Avery, The Memory Book
"even if we can't change the big picture, our choices can alter the details. That's how we rebel against destiny,"
― Rick Riordan, The Sword of Summer
"But she was her own champion now."
― Sarah J. Maas, Queen of Shadows
"Dorian surged from the chair and dropped to his knees beside the bed. He grabbed Chaol's hand, squeezing it as he pressed his brow against his. "You were dead," the prince said, his voice breaking. "I thought you were dead."
― Sarah J. Maas, Queen of Shadows
"I guess that's the thing about a hero's journey. You might not start out a hero, and you might not even come back that way. But you change, which is the same as everything changing. The journey changes you, whether or not you know it, and whether or not you want it to."
― Kami Garcia, Beautiful Redemption
Do you write book quotes down in a notebook, or have another method? What are most of them are: inspirational, funny, etc.?