Здравейте!
Много се радвам, че днес темата на
Top Ten Tuesday
включва две от любимите ми неща, а именно - храна и книги. Плюс това днес блогът ми прави
2 години
.
Честит рожден ден на него!
Като си помисля, че не вярвах, че ще изкарам и три месеца, защото общо взето с повечето неща така правя, се чувствам горда със себе си. Пожелавам си да имам мотивацията и ината да продължавам това, което правя, тъй като ми носи едно доста голямо удоволствие в ежедневието. А, на всички вас, които четете блога едно
ГОЛЯМО БЛАГОДАРЯ!
И сега нека продължим по същество с тези "лоши" книги, които ме карат да огладнявам и да се моля да открия нещо вкусно и в моя хладилник.
1. Хрониките на чародейците - Ками Гарсия и Марагарет Стоъл.
Няма как да не започна с тази книга, защото Ама е кралицата на кухнята. Тази жена ме е правила прекалено много пъти гладна, докато съм чела иначе напрегнатите моменти в книгите. Ако можех да си избера герой, който да стане реален - тя щеше да е моя избор, защото аз съм с вързани ръце в кухнята.
2. Сърца за разбиване - Али Новак.
Колкото ми се отдава да си спомням за книгата това ми е останало, като най-голям спомен. Храната е важна. А, майката на Стела е кралица на палачинките!, нищо че не съм фен на кленовия сироп, ще го ям ако трябва само и само да ги опитам веднъж поне.
3. Стъкленият трон - Сара Дж. Маас.
И тук говоря точно за първата книга от поредицата, тъй като след нея храната изчезна някъде в небитието. Все пак спомените за шоколада, тортите и останалите краски ястие ще останат с мен.
4. Гневът и зората - Рене Ахдие.
Не съм фен на азиатската кухня изобщо, като видя подобен вид ресторант и се отдалечавам автоматично. След тази книга, обаче се случи друго сега искам поне да опитам персийската кухня. Описанията и винаги пълната маса нямаше как да ме оставят безразлична.
5. Изборът - Кийра Кас.
По принцип обичам ягоди под всякаква форма, а щом са като пълнеж на нещо - трябва да го изям. А, тук прочутите ягодови тарталетки, които те карат да се хванеш на бас ми говори, че трябва да изключително вкусни и да искам да ги пробвам.
6. Похитителят на мълнии - Рик Риърдън.
Като цяло книгата е невероятна и стана още по-прекрасна, когато разбрах, че с главния герой имаме нещо общо (освен сарказма) - и двамата обичаме пица. Изобщо не ми трябват описания за нея, самата дума да вида и край.
Hello, hello!
Today is a relly important day in my blogging life. This blog gets old! 2 year anniversary and I thought that I would fail after the first three months. Cheers to me and my stuborness!
Anyway I wish myself to have the motivation to continue on with whatever I'm doing on here and BIG THANKS TO YOU, the ones that reading that!!!! Now go and grab a slice of pizza or cake, and enjoy it :)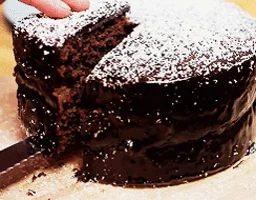 So without further ado let's get to the serious work here.
Really happy that finally I found a topic that mixes two of my favorite things in the world together - book and food. YESSS!!
For today's post I'm linking up with
Top Ten Tuesday
and the topic is
Books that Made You Hungry
, and that is actually really rude of them. All it takes for me to become hungry is reading about how delicious is the food that characters are eating. Hello, I am struggling while you're having the time of your life eating that food ...
Let me stop complaining now and go straight to those "exceptionally rude" books.
1. The Caster Chronicles by Kami Garcia and Margaret Stohl.
If we put the epic adventures and really adorable characters on the side we are left with the most delicious meals that have ever existed in the literature universe. Seriously, Amma is a goddess in the kitchen. If I had a choice what character to bring to live - it'll be her, because somebody needs to cook for me.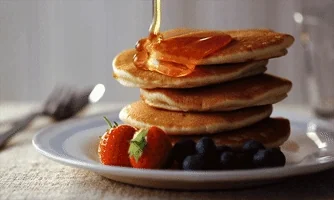 2. The Heartbreakers by Ali Novak.
Stella's mother is the queen of the pancakes. That's the traditional breakfast in the book and it was described so well that it was "bad".
3. Throne of Glass by Sara J. Maas.
And here I am talking only about the first book because after it the food in that series disappeared. #rude!. But all the chocolate, cakes and royal meals in the first one still warm my heart.
4. The Wrath and the Dawn by Renee Ahdieh.
Not a fan of Asian kitchen but after that book I wanted to try at least persian's one. The ones who have read the books know how rich that dining table was.
5. The Selection by Kierra Cass.
You see I love strawberries in general and when an oppurtunity comes to eat them with something else I take it and since the author so deliciously described the food and America's hunger for it I need to try those strawberry tarts that make people bet on something that they are sure they will win and in the end they don't.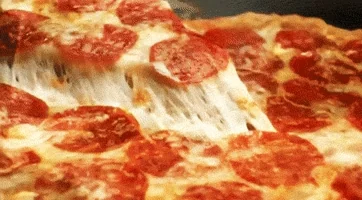 6. The Lightning Thief by Rick Riordan.
I have a couple of things in common with Percy but the biggest one is that we both love PIZZA! I don't even need a full description of it I just need to see the word, and I am completely done. Look at it, I don't have the words for it ...
So there you go with the books that made me hungry and now since I've talked about them I have to see what is there in the fridge ...
Q: What's your favorite food, and do you eat while reading? I would never do that because I'm afraid that the precious thing is going to get dirty somehow. #overthinkingtoomuch